Supporting reentry through leadership, advocacy, and community.
Helping those coming home find their voice
Raising My Voice
An innovative leadership training program for formerly incarcerated individuals that helps participants develop public speaking skills, prepares them to serve as advocates for effective, humane reentry policies and practices, and fosters civic engagement.
Raising My Voice Kin
Everyone affected by incarceration has a story to tell. Raising My Voice Kin gives the families of formerly incarcerated individuals the skills to speak publicly about their experiences with the criminal justice system.
Talk2Me
Women often carry the burden of incarceration. We offer a relaxed environment for women to share their stories and support each other with the challenges of supporting an incarcerated or recently released loved one.
Community Engagement
Communities are strengthened by recently released individuals when they are able to engage fully with them. Along with our partners, we offer community events, resources, and opportunities for engagement.
Developing leaders, one voice at a time.
Our graduates go on to speak at Ivy League Universities, improve their hiring potential, and most importantly, gain confidence in themselves.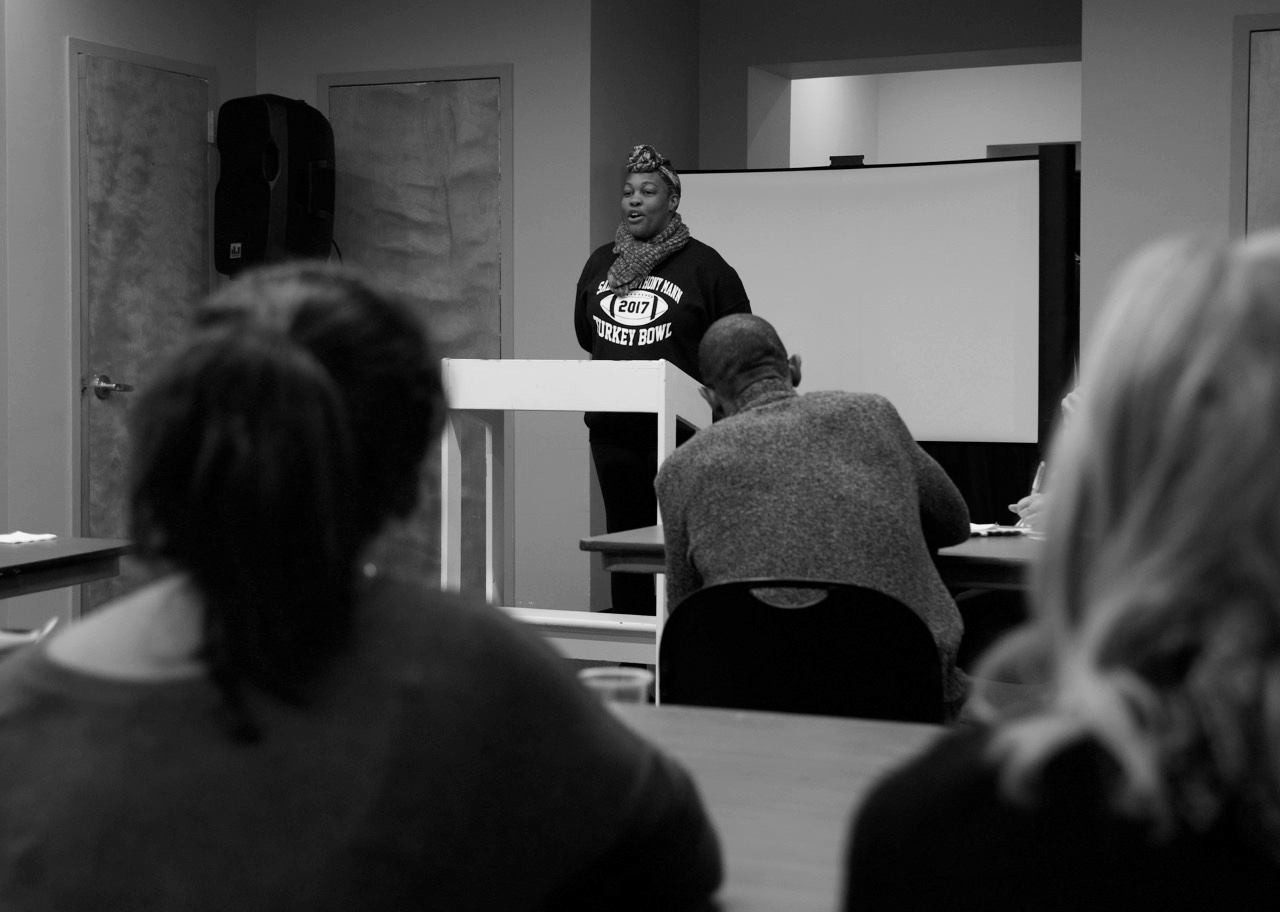 Harlem is unique in Manhattan. Every year, 2500 people return from incarceration to Harlem. In the "Re-Entry Corridor" between 119th Street and 126th Street, about 1 in 20 men have been incarcerated. We are working to change that.